Building a brand takes time, effort, and strategy, but you have to start somewhere. If you have 420 minutes — that's 7 hours — you can sketch out the broad strokes of your business idea, brand strategy, and how you plan to reach your target audience. And what better time to start planning your cannabis marketing and brand strategy than 4/20? To celebrate, the CannaContent team pooled together their decades of collective experience in branding and marketing to inform this "speedrun," showing you how to get started on the right road.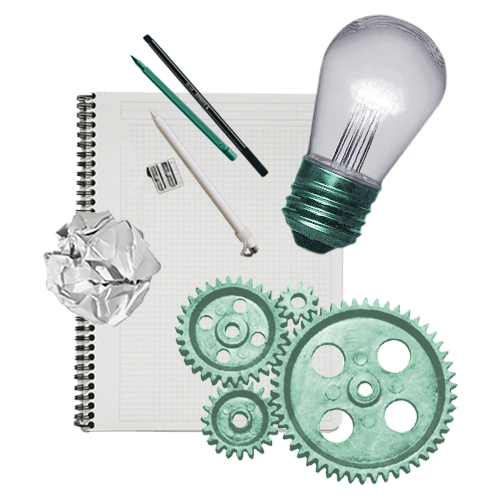 1. What's your business idea?
Estimated time: 60 minutes
There's a chance you have some idea of what you want to do in the cannabis industry. And even if you don't, the first and most important step is to decide what you want to do, whether you're refining an initial thought or deciding how you want to contribute to the canna-space. 
Start by getting to know the cannabis industry and the sector in which you'll operate to strengthen your idea. Use this time to sign up for industry newsletters like MJBizDaily, WeedWeek, and Marijuana Moment; read articles about cannabis business and the market segment you plan to enter; and connect with thought leaders on social platforms like LinkedIn. Build the foundations for further reading that will help you refine your business idea and set the stage for the brand-building steps ahead.
As you gain more insight into how the industry works, think about your skills and the role your business could play. What value propositions do you bring to the table that might set your business apart from the competition? You don't need all the answers to these questions right away, but considering them while doing your research can help to improve your initial business idea and connect it to the real conditions on the ground in the cannabis industry.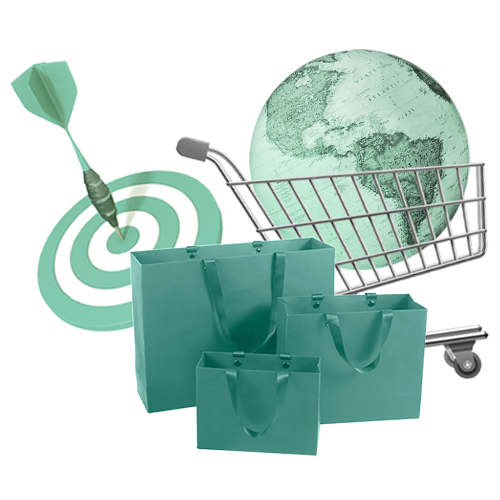 2. Who are your customers?
Estimated time: 90 minutes
As your business idea takes shape, think about who your customers might be and what their needs are. For example, a dispensary should think about consumers in a retail environment and how to provide the best quality products and a seamless, enjoyable experience. A seed-to-sale software company, on the other hand, would be selling to breeders, cultivators, manufacturers, and dispensaries. Who your customers are and what they need should influence your brand and marketing strategies. The more specific you can be, the better!
Once you've articulated who your customers are, think about how best to reach them. What social media platforms are they active on? Would they engage with an email newsletter? How best could you drive them to your website? Also consider messaging and how you might be able to differentiate yourself from the competition. What is special about your business that customers should choose you over another company? Addressing these questions are the first steps toward creating a more detailed omnichannel marketing strategy.
3. What kind of company do you want to run?
Estimated time: 90 minutes
As your business idea takes shape and you identify your target audience, you can start thinking more specifically about your brand. A brand is more than just a logo; it includes your entire aesthetic and vibe, including elements like your brand colors and the tone of voice you will use in your messaging. Your brand should be authentic and relatable to your target audience, reflecting your core values, mission, and value propositions. It should also take into account how you want your company to be perceived by others, particularly your customers.
These initial 120 minutes should be spent researching your market segment and seeing what else is out there. What are some brands that you like and what do you like about them? Are there any brands you don't like? What are some opportunities to cut through the noise and really grab your audience's attention in a unique way? Your research here will serve as the inspiration for pulling together a more complete brand down the line.
4. What do you need to make your business idea happen?
Estimated time: 75 minutes
Now that you have an idea of what your brand might look and feel like, you can start thinking about the practical tools and services you need to bring your business to life. The first few minutes of this time can be used to secure some important digital assets, like a domain name and social media handles. Use Google's domain service or a broker like GoDaddy or Namecheap to search for and buy URLs, then head to Instagram, TikTok, and other social media platforms to create your business profiles. Securing these properties as soon as you have a name in mind guarantees you'll be able to build a strong digital presence.
Use the rest of this time to make a short list of the types of vendors you may need to support your business. Attorneys and CPAs are absolute must-haves in the cannabis industry, so research some of the professionals with experience serving cannabis businesses like yours. Also consider what types of business software that could benefit your company, like accounting software, a project management system, and communications tools. Take a cursory look at each type of software you'll need and identify some of the leading vendors that might have solutions for you.
Finally, certain businesses will need additional tools specific to their operations. For example, dispensaries require support for licensing applications and a menu provider to give their customers an easy way to choose from their inventory. Manufacturers need specialized equipment in order to create their products. Create a list of what else your business needs and how much it might cost.
5. Who brings your vision to life?
Estimated time: 60 minutes
Making your vision for your brand a reality requires expert marketers who can take your ideas and run with them. Having a team of seasoned professionals in your corner ensures you're investing your marketing budget in the most effective possible way and getting the most out of every dollar. They can also help you devise marketing strategies, brainstorm new ideas, and stay on top of trends in the space so you remain at a competitive advantage. Take some of this time to review marketing agency portfolios, testimonials, and case studies.
Hopefully, though, we can save you some time on that front. At CannaContent, our team of expert writers, designers, and marketers have been dedicated to serving cannabis businesses since 2017. We know the space inside and out, so we know what it takes to build a brand that will make a big impact. Branding and marketing is critical, so don't go it alone.
If you're ready to launch your cannabis marketing to new heights, check out the services we offer and contact us for a free introductory call.
In addition to a team of marketers, you should work with an attorney who specializes in intellectual property rights. Setting up your brand as a registered trademark and copyrighting your proprietary products and processes makes your brand more than just a marketing tool — it creates an asset. Consider whether your general counsel has the expertise to handle these matters, or if going with an attorney dedicated to trademark and copyright law, and particularly one with experience trademarking cannabis brands, may give you an edge.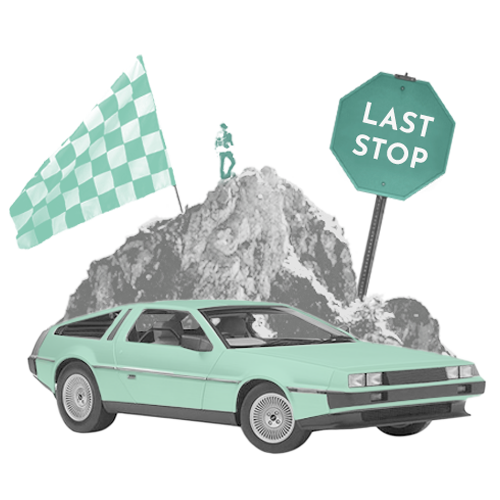 6. How will you introduce your brand to the world?
Estimated time: 45 minutes 
So, now you have a clear picture of the business you want to build, how you want to brand it, and the tools and services it will take to get you there. Once all that work comes together, though, you'll still need to spread the word far and wide about your company. Spend the last 45 minutes of your brand planning to think about the ways you'll do that. This can include big things, like whether you'll make a formal announcement or host an event to launch your business, as well as simpler things like business cards, web development, email marketing, and so on. 
Remember: it's not just your target customers you will want to reach, but also other members of the industry. Research networking groups and conferences to become a familiar face in the room. The more you and your brand show up in these spaces, the more valuable connections you are likely to make. No one succeeds in a vacuum, so create a list of different organizations you can join and events you can attend to start plugging your brand into the broader community.
Ready to start building your cannabis brand?
While seven hours of planning is only the very start of your journey, it can go a long way to setting you up for success. When you're ready to get down to the actual work of building your brand, that's where CannaContent comes in. From design and web development to social media management and content marketing, our team acts as your dedicated digital marketing department. We're here to support you in all aspects of your cannabis business's branding and marketing in strategy, planning, and execution. 
Want to learn more about what sets CannaContent apart? Contact us for a quote or to request case studies of some of our favorite success stories.