We're more than just a cannabis marketing firm.
We're your trusted partner that's fully committed to growing with your business. At CannaContent, award-winning journalists and big-brand creatives unite to bring your business to new heights.
Cannabis marketing services offered by CannaContent
Content Writing & Editing
Award-winning journalists take the lead, producing content that speaks to your company — and your potential customers.
Social Media Strategy & Management
Maintaining an agile approach toward the ever-changing cannabis market is key for a successful brand. This phase is when we develop a roadmap for execution.
Search Engine Optimization
Get found on Google and all those other search engines customers use to find information and make important decisions.
Web Design & Development
Sleek, speedy, and secure, the websites we design and develop look, and perform beautifully from Day One.
Brand Identity Development
Come with an idea, leave with a brand. Or don't come with an idea — we can help you with that, too.
Strategic Planning & Advisory
Create a comprehensive strategy utilizing PR, sponsored content, programmatic advertising, and many more canna-friendly opportunities.
We get results.
Explore our case studies to learn how our expertise grows companies, and how we can put a custom strategy to work for your business.
Expanding A Cannabis Lab's Reach in New Jersey
How CannaContent helped the state's first woman-owned cannabis lab connect with clients, partners, and investors in the Garden State and throughout the United States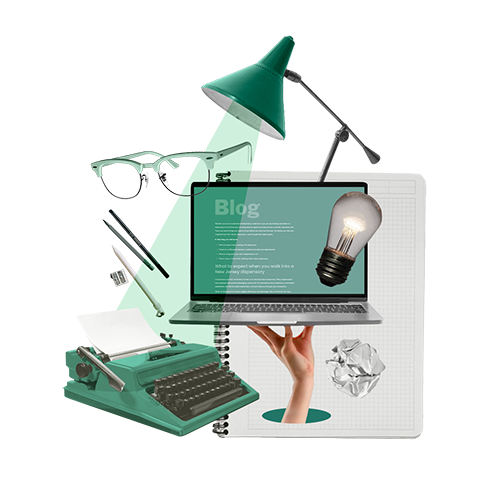 Creating a Content Library To Educate MSO Consumers 
How CannaContent helped an MSO build an educational resource that reaches thousands of patients and customers
Securing Top Search Results for a Cannabis Banking Leader
How CannaContent's expertise helped a cannabis banking firm attract a consistent flow of qualified leads while establishing them as a thought leader
We've worked with companies like…
Meet the cannabis marketing dream team
Get to know our staff of award-winning journalists, big-brand creatives, and passionate problem-solvers.
Our clients are talking! Here's what they're saying:
As an emerging provisionary center in Michigan we have needed a lot of help and guidance regarding best practices in the marketing sphere of cannabis. We have been very lucky to have a team at CannaContent leading us through these harrowing waters. They have been incredibly supportive and available for us. The team keeps us on track with content schedules and brings in new ideas that we otherwise wouldn't have thought to utilize. One on one both Stella and Xavier have gone above and beyond to help our team with the support and guidance we've needed.
Mikey Winslow
General Manager, Iconic Wellness and Provisioning
Brand awareness is important from day one – especially digitally through SEO and social media awareness. True Labs decided to partner with CannaContent to help us with this effort. Through a combination of website optimization for SEO, blogs, social media posts, and newsletters, CannaContent helped True Labs move to the top search results and gain digital presence and brand awareness not only in our state of New Jersey, but nationally! We couldn't be happier with the results that the CannaContent team unlocked for True Labs!
Sarah Ahrens
CEO, True Labs for Cannabis
During my time as Vice President of Marketing for Ethos Cannabis, CannaContent was an indispensable partner in developing a highly informative and robust library of educational material. Their work was critical in providing well-researched and clearly written articles to our patients and customers that gave them the knowledge they needed to make the best possible choices about how cannabis related to their health and wellness. That content library remains an exceptional resource that can help people make informed decisions about cannabis well into the future.
Mike Bibbey
Former Vice President of Marketing, Ethos Cannabis
If you're trying to get your brand to stand out, CannaContent has your back. They land your brand voice every time in the content they create. Consider them as the trusted partners that truly act as an extension of your team in bringing your campaign from ideation to execution.
Kierston Powell
Cannabis Marketing Strategist
CannaContent transformed my branding dreams into reality. I love the work they've done for Pretty Pipe Shop! Their team is made of dedicated professionals who are truly committed to helping their clients grow.
Jessie Gill
Founder, PrettyPipeShop.com
CannaContent was a proactive strategic partner that regularly met with the Ethos marketing team to brainstorm and strategize new ways to educate our patients and customers while promoting Ethos' brand as a reliable, trusted source of information on all things cannabis. They became an essential extension of our team and consistently added value each step of the way with their expert recommendations and insight.
Mike Bibbey
Former Vice President of Marketing, Ethos Cannabis
Read the latest news and insights
On our blog, you'll find insight that untangles big-picture cannabis marketing challenges and dissects the newest developments in this ever-shifting space.
You may have seen us around…
Let's make magic together.
Reach out for a no obligation consultation.